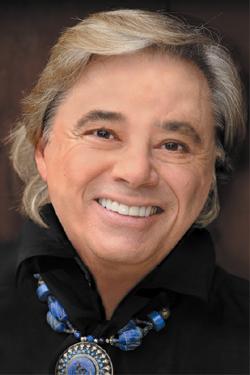 One of America's most prolific and successful opera composers, the career of Thomas Pasatieri has followed a most unusual path. Born in New York City in 1945, he became the first to receive a doctorate in composition from the Juilliard School. A protégé of Vittorio Giannini, Pasatieri had begun writing operas while in his teens. When he was 27 he came to national attention, when his opera, The Trial of Mary Lincoln, was selected for nationwide telecast by National Educational Television. Throughout the 1970s other operas followed in quick succession, and were performed by opera companies throughout the United States. Popular with singers and audiences, they antagonized critics and other composers because of the ease with which he composed, and his unapologetic embrace of a post-Puccinian language, then out of fashion.
In 1984 Pasatieri moved to Hollywood, and developed a lucrative career as an orchestrator of filmscores. Among his many orchestrations are The Shawshank Redemption, The Little Mermaid, and Road to Perdition. Then, in 2003 he returned to the East Coast and resumed his career as an opera composer. As of now he has 23 operas to his credit, six of them composed since his return to New York. In recent years he has also turned his attention to orchestral and chamber music as well.
Pasatieri has based many of his operas on well-known literary works with intensely dramatic situations. His musical language continues to fall into the "20th-century verismo" style of American neo-romanticism. His work is highly lyrical, with melodies that remain in one's memory—a rare accomplishment among contemporary composers. Among Pasatieri's finest operas are Washington Square, The Seagull, and Black Widow.

---
Excerpt – Black Widow
---
Links