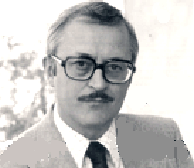 Born in Chicago in 1929, Muczynski has lived for more than forty years in Tucson, where he was composer-in-residence at the University of Arizona. Muczynski has concentrated largely on music for piano solo and for small chamber combinations. Although his name rarely appears in discussions of major contemporary composers, many of his works–especially those for flute, clarinet, saxophone, woodwind quintet, and piano solo–are performed regularly all over the world.
Muczynski's music is earnest and unpretentious in character. His pieces tend to be short because his music is pure substance–nothing but the aesthetic basics: distinctive motifs woven into clear, transparent textures, developed logically but imaginatively into concise, satisfying, compelling formal entities. The result is a friendly modernism–tonal but not reactionary, peppered with light dissonance and energetic asymmetries of rhythm–always expertly tailored to highlight the artistry of the performer in a manner idiomatic to the featured instrument.
A fine pianist, Muczynski has recorded much of his own music on two CDs recently issued by Laurel. I selected this set as one of my "Five Picks" for 2001.
---
Excerpt – Fantasy Trio for Clarinet, Cello & Piano, Op. 26.
---
Links